Nathalie has done her job excellently here! Yay for Nathalie! She's taken lots of photos to document the Bill's time in Vancouver. PLUS... our beloved ex-bosun Rich Sloat and his supersailor girlfriend Hallie Duke stopped by to say Hello!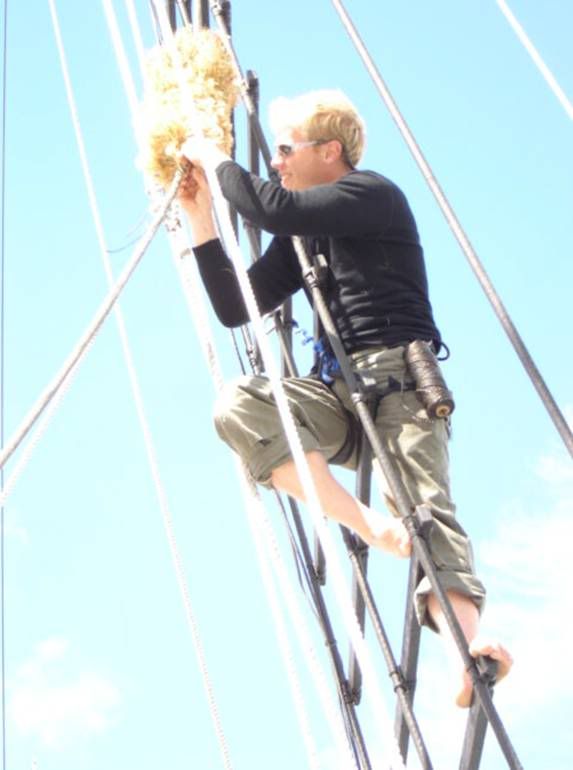 Here is Bryce putting up the Baggy Wrinkle that the Girl Scouts in Aberdeen Washington helped us make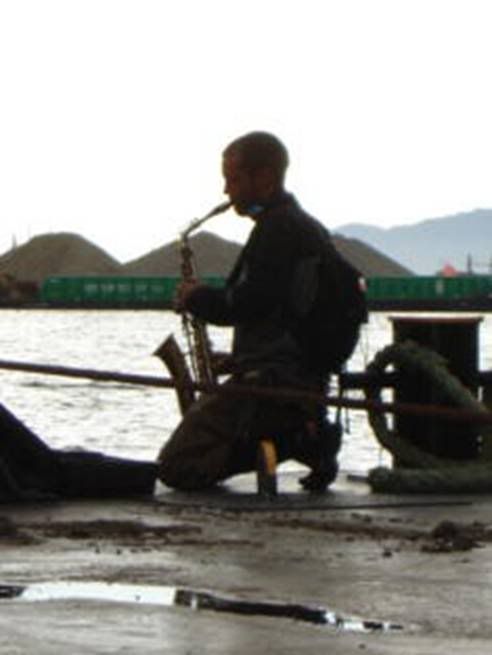 Here is Shawn letting our some soulful wailing on the sax on Tall Ship Island in Vancouver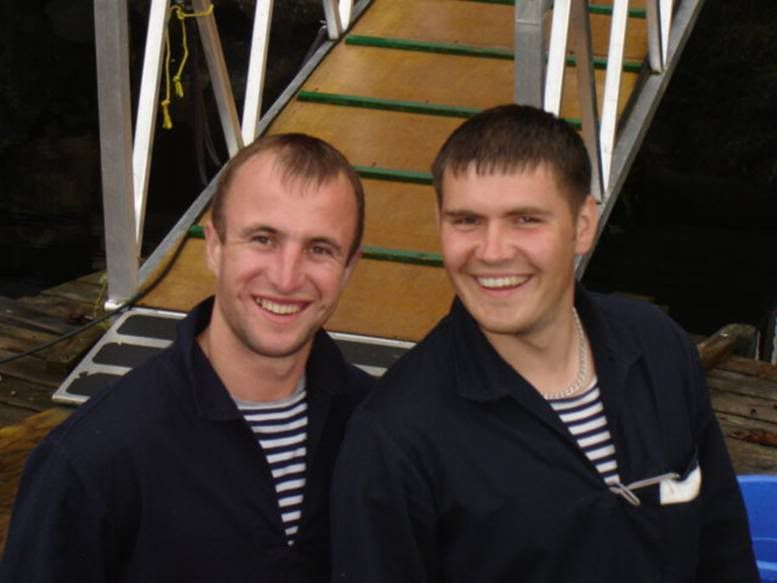 For the transit from Vancouver to Port Alberni we participated in a crew exchange with Pallada. We gave them Nick and Bryce and they gave us the Jenyas. (From left to right is Jenya #2 and Jenya #1)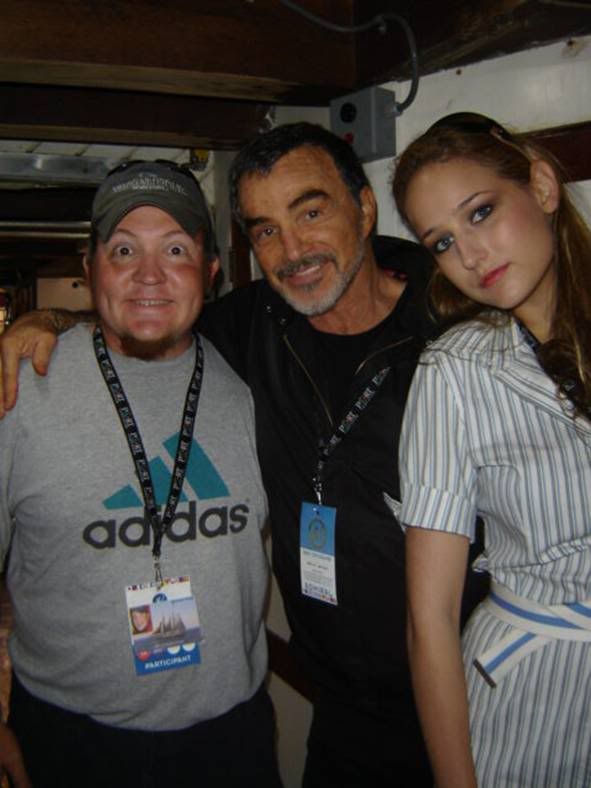 The bill plays host to Movie Stars in Vancouver. Burt Renolds and the actress Leelee Sobieski came and moored alongside the bill and then toured the boat. Even our own MacGregor was a little star struck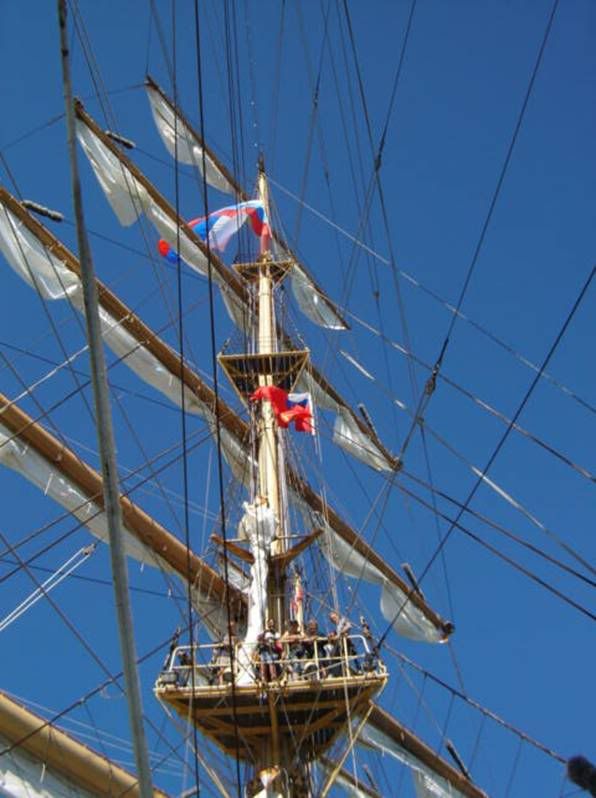 Oh no! What this?Why it's the Bill crew, but I think they got lost.No actually Between Victor and Weronika they arranged for the crew to get the chance to climb the rig of the Russian ship PALLADA.. It was an amazing morning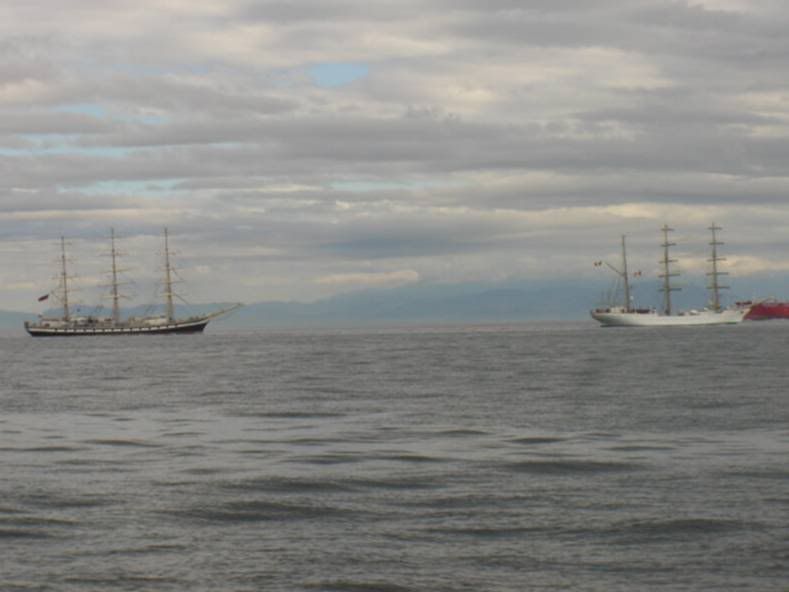 The 1st mate finally what the two class A ships reminded him of: Salt and Pepper. Our Russian's response "Yes, But Pepper is better"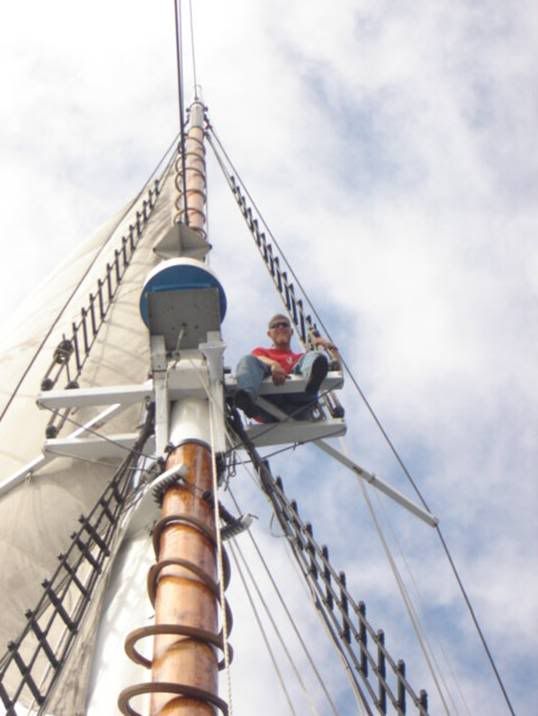 Sometimes its hard to get them to come down. Here is Nick just Hanging out on the cross trees during one of our sails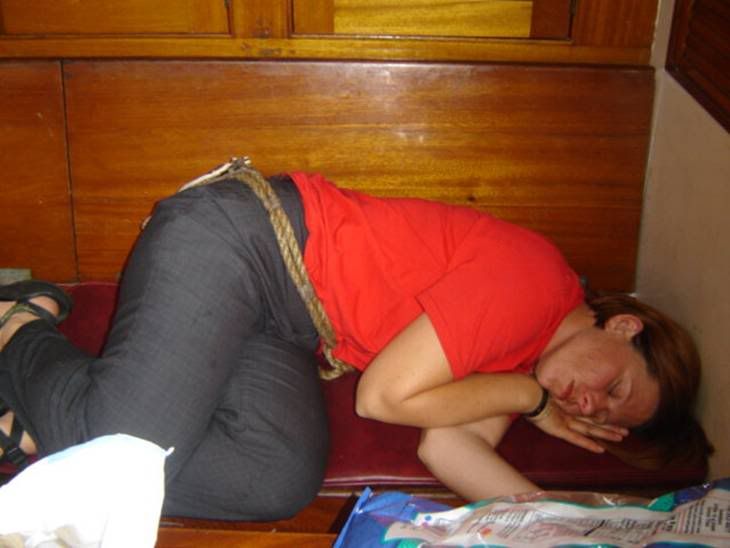 SUPER Steward down for the count. I can now say from experience I know how she feels. We miss you KIM.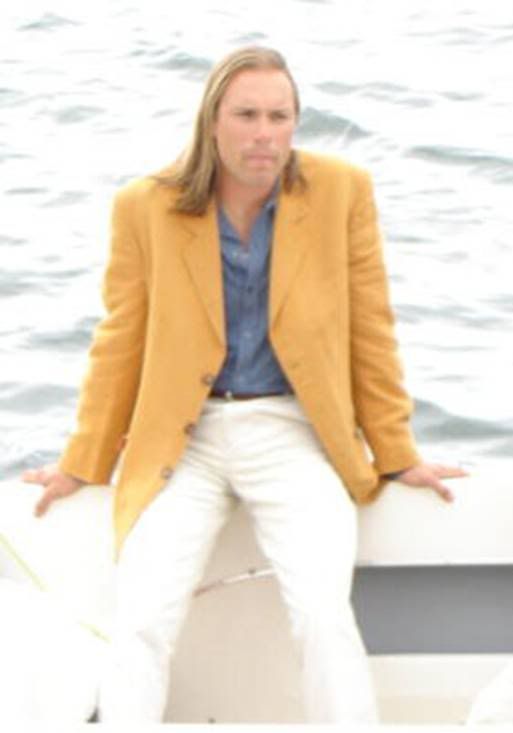 Wow doesn't Christopher clean up so nice I almost didn't recongnize him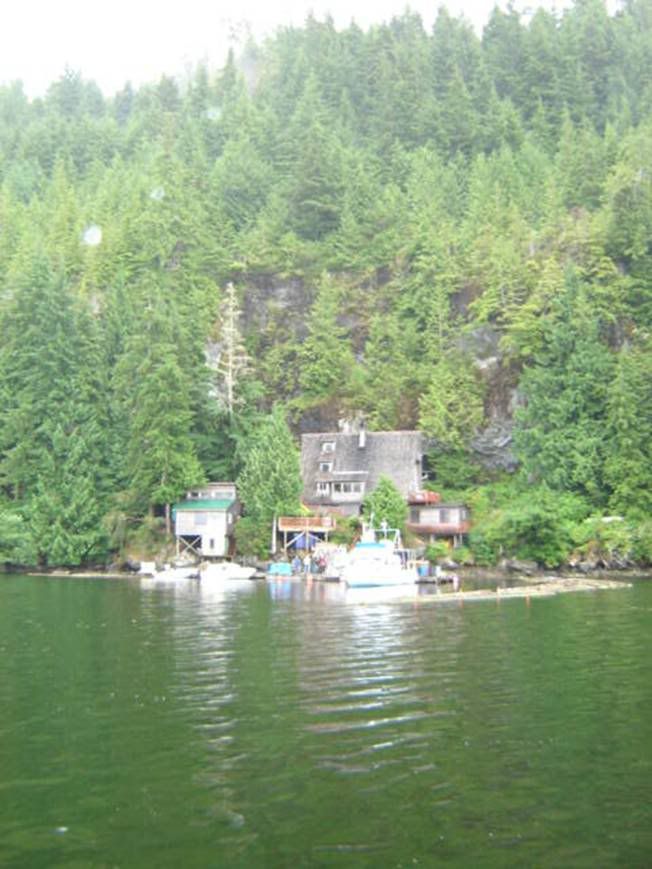 No transit would be complete without anchoring off of some remote spot so we can use and abuse the hospitality of the locals. We offered them dinner, they offered us use of their dock and hot tub. As soon as I have a card reader suitable I will post picture of the fun that happened here. Unfortunatly my camera battery died right after taking this picture. J
Will send you more soon from Port Alberni.
~Nathalie