We were able to spend four days with some great people working as
American Sail Training Association interns
this summer. Laura, Stephen and Jason lived in A Compartment with most of the Bill crew, doing galley duty, cleaning heads, working as deckhands, and getting a lot of sailing knowledge from the mate while getting some great sailing experience with the crew. Most of them are not experienced sailors, but they probably felt like they were by the time they left!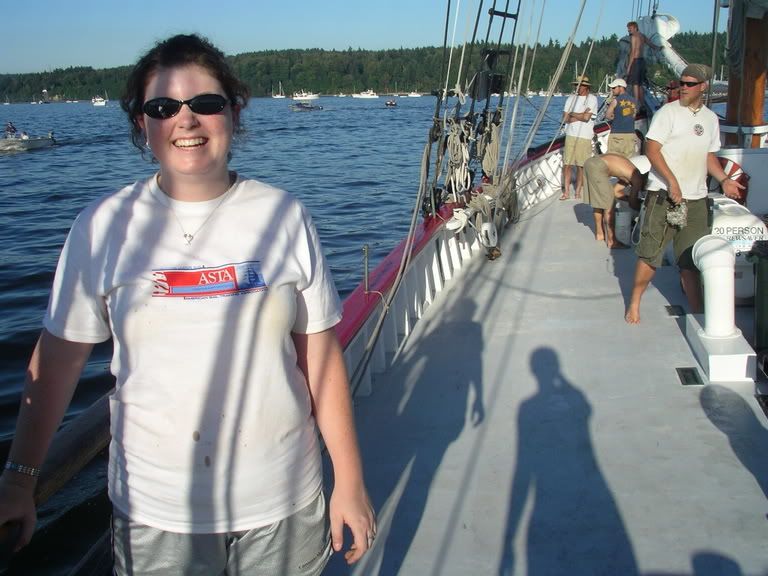 Above is Laura, Below are several mixed crew: Grif is sitting, left to right standing is Raf, Stephen, Noriko, Jason, Rosie and Valerie.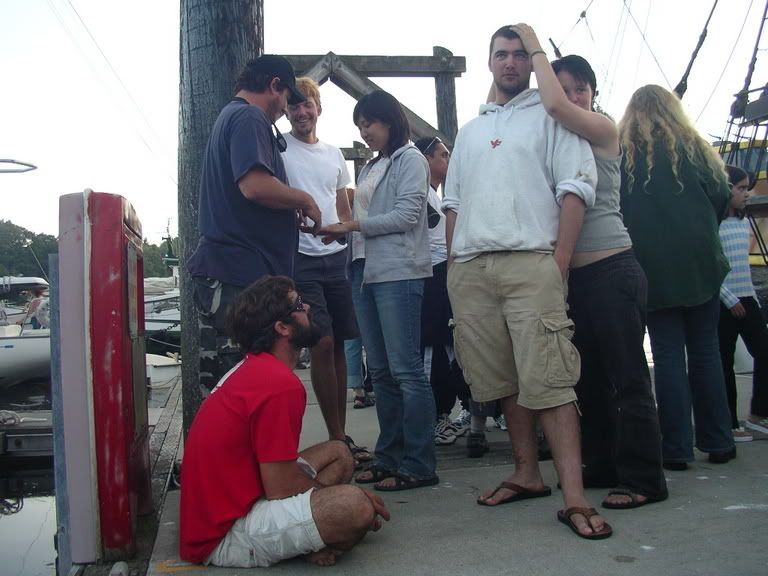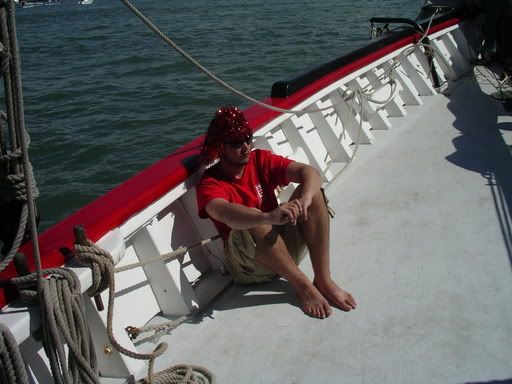 Here's Jason again, working hard and looking good doing it!