Here's Erin teaching our new volunteer, Megan, how to belay a line
We stumbled upon this "art display" late the other night...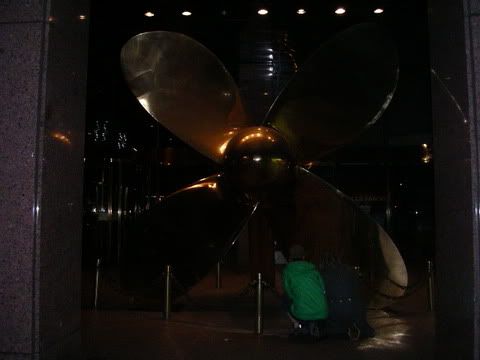 Jesse, Kim and Starr in the reflection of the prop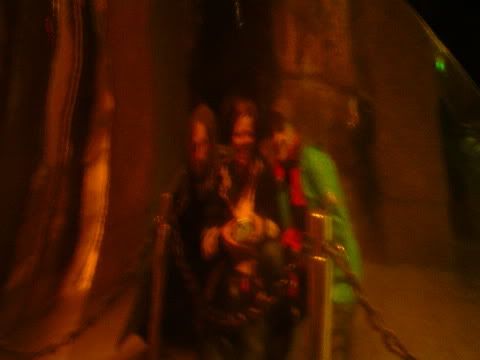 FRANKEN-SAIL!!!
Bhodi's new tattoo
Erin fixing up the liferings
Our beloved Elf!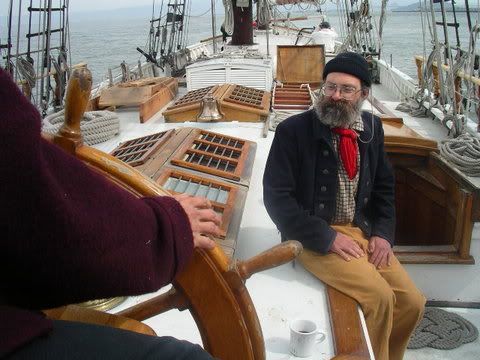 Captain Christopher
Chief Mate Jim looking out at San Fran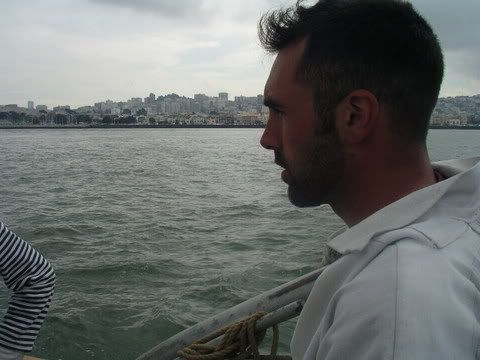 2nd Mate (not 2nd rate!) Bhodi
Our sailing partner
Most of the Morro Bay-San Fran transit crew: Greg, Brian, Dave, "V", Indy, Elf, Erin, Bhodi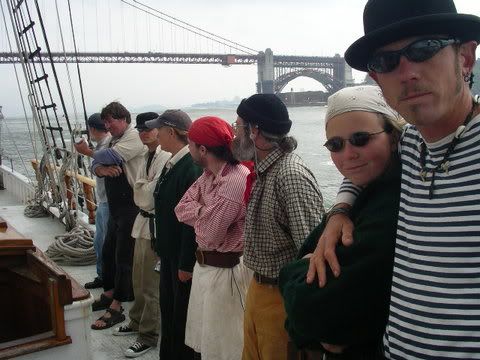 Plus our youngest transit crew - Joel! (golden gate bridge in background)
Joel shining the compass
Bosun Rich scraping the rails
Dave at the lister box generator (again!) will we ever get this thing to work?
Thats Cap through one of the biggest sail rips I've ever seen. Time for a Deep Reef.