Volunteer and experienced sailor from Morro Bay - Brian


Volunteer Greg - what a joy to have aboard!


We learned during this transit that tying the foresl boom preventer to the kevel is best done with the line leading from the kevel, outboard through the hawse, THEN to the boom.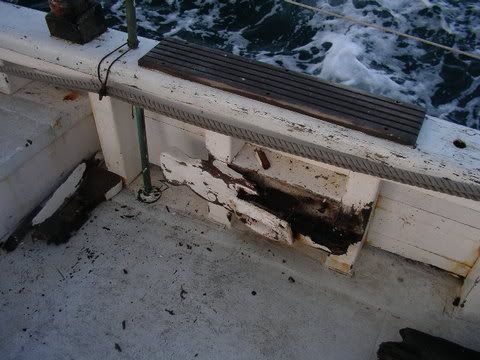 Like this. Oh yeah - that's what was left of the foresl peak halyard hanging there too.


And here's Bhodi repairing that halyard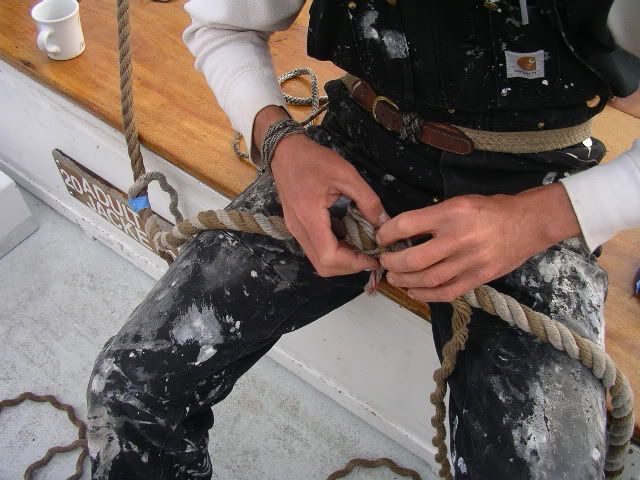 volunteer Dave Alvarado


All the transit crew (sans Kim)
Greg, Starr, Indy, Dave, Elf, Jim, "V", Joel, Erin, Brian, Bhodi, Cap, Rich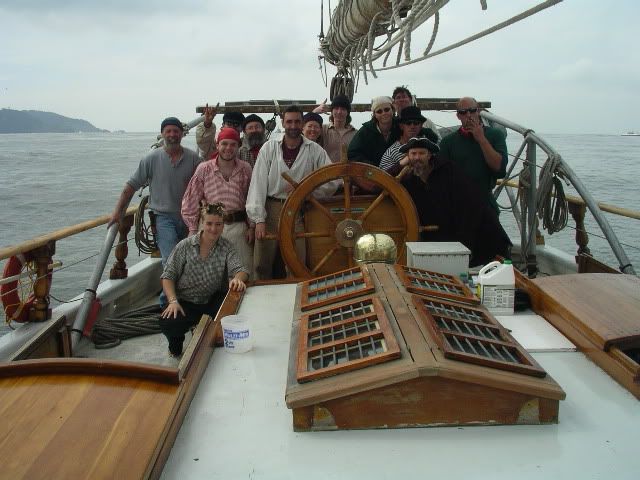 Kim on the foresl gaff at sunset last night