Aloft from midships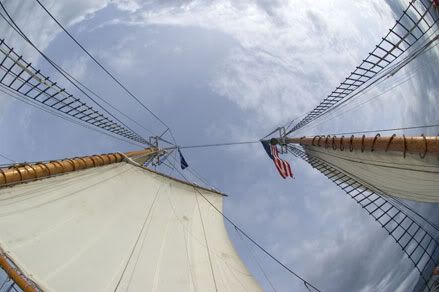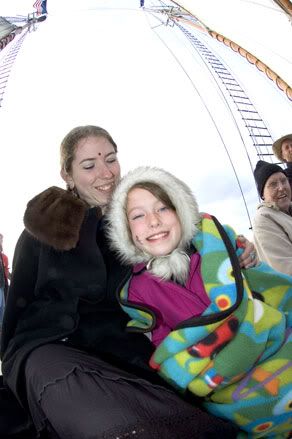 Passengers out of Port Angeles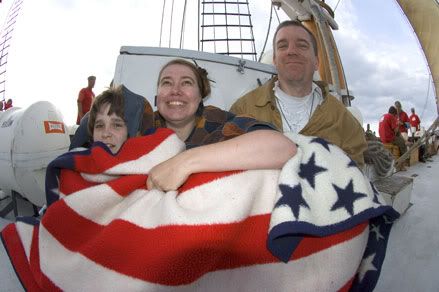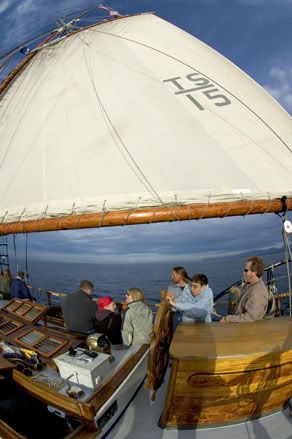 Borrowed sails: AKA "someone else's prom dress"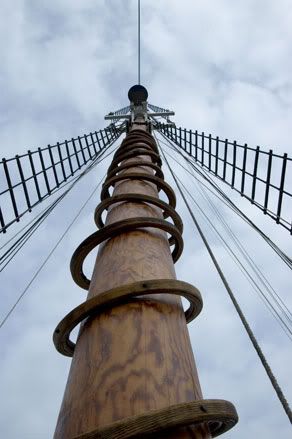 hoops and stays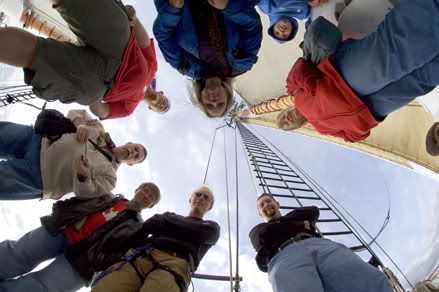 from the top left, going clockwise: Nick Williams, guest, guest, guest, Bryce Potter, Robo, and ROY!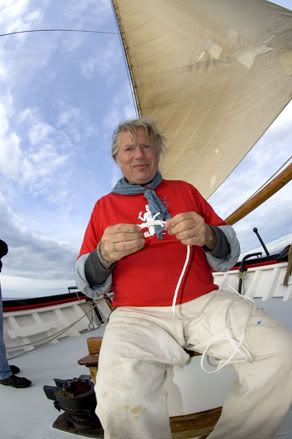 Above is Jim, eyesplicing new lazy jacks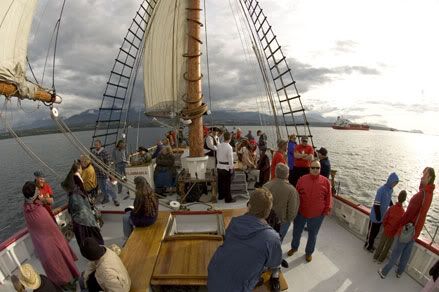 looking aft from the fore. Check out them Olympic Mountains!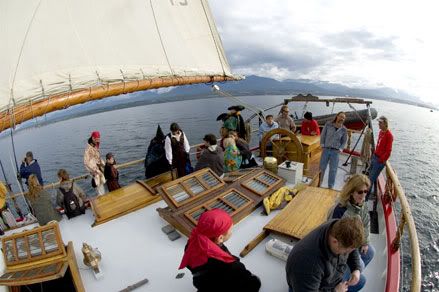 Above is the Quarterdeck, below was a special catered dinner in the saloon.